Why are the GUI controls (Knobs, Buttons, VU Meter…etc) so slow and laggy in my Mac?
In some macOS systems (especially with Radeon GPU) the pluin GUI can be slow and laggy. Knobs can be turned hardly and slow fps performance can be observed. The cause of this issue is the display color settings of the computer. Chaning the display color settings to "sRGB IEC61966-2.1" should fix the issue.
Go to Apple Menu > System Preferences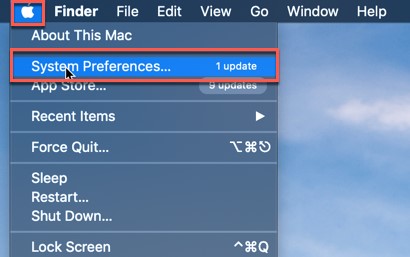 > Displays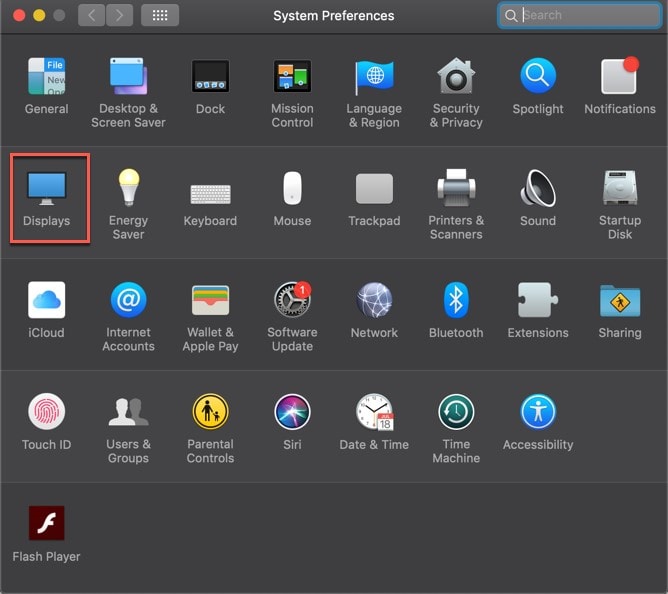 > Color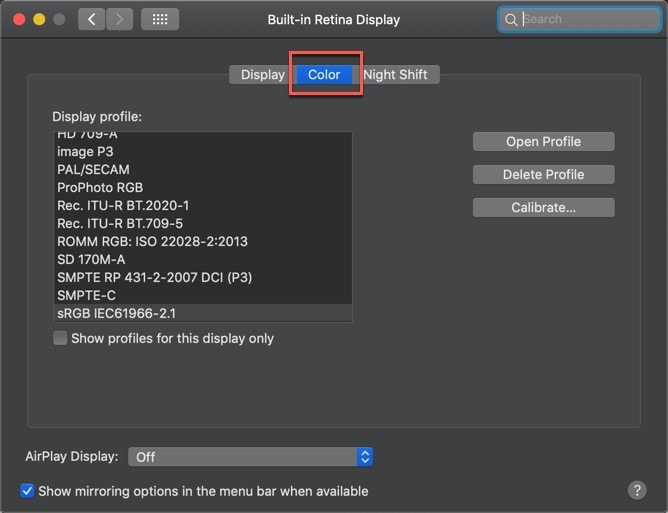 > Navigate to Display profile and select sRGB IEC61966-2.1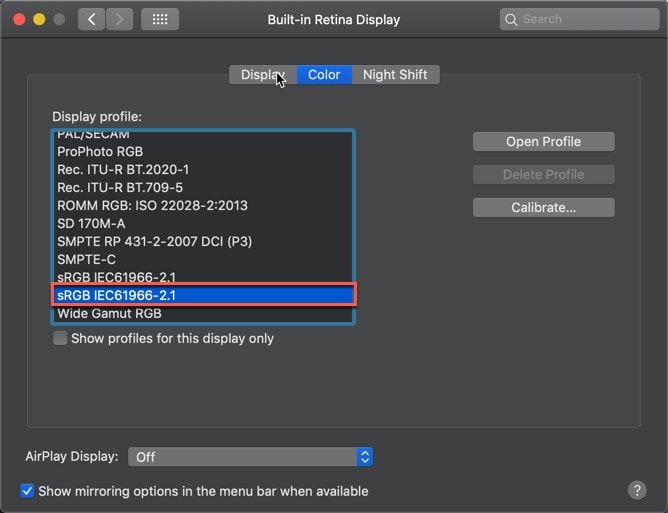 Restart computer, open the DAW and load the plugin, the issue should be fixed now!