#1 Electric piano for Free!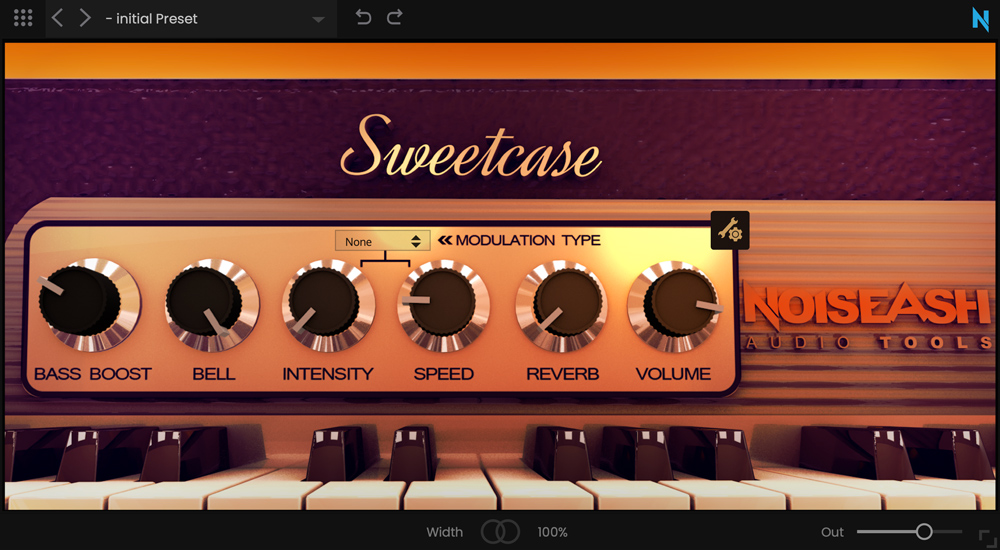 Sweetcase is a free virtual instrument plug-in that takes your electric piano parts to very easy level and real analog feelings right in your computer, with warm, professional vintage sound quality! It's the thousands of user's choice for Electric Piano recordings. The attractive sound of Sweetcase will take your record to another world and it will add it's magical touch to it.
Since the sound of Sweetcase is designed and recorded with vintage analog gears, it has that Legacy Soul and you almost won't need to make it ready to mix. Ready to use vintage sound is here, for FREE!
Thank you
We want to thank all of our supporters with this beautiful peace. It's an honor for us to hear this great instrument in your great songs…
Vintage Sound Recorded with Vintage Gears
To get the most famous warm sound, real electric piano instrument's recorded signal passed through real analog vintage gears. The result was amazing!
Modifying the Vintage Soul
If you need to modify or modernize the vintage soul of Sweetcase, thanks to tons of premium features that are included, sound shaping and customization is extremely easy.
Download Sweetcase for FREE
Subscribe to get download links, news, updates and inspiration. Click here to read our policy.
Top Sellers
Sale!

The champion vocal processor makes life easier. The choice of thousands of vocalists, producers, and professional mixing engineers.
Product Specifications
Channel Components
| | | | |
| --- | --- | --- | --- |
| Name | Mono | Stereo | Mono-to-Stereo |
| Sweetcase | ✔ | ✔ | |