The sweetest destroyer.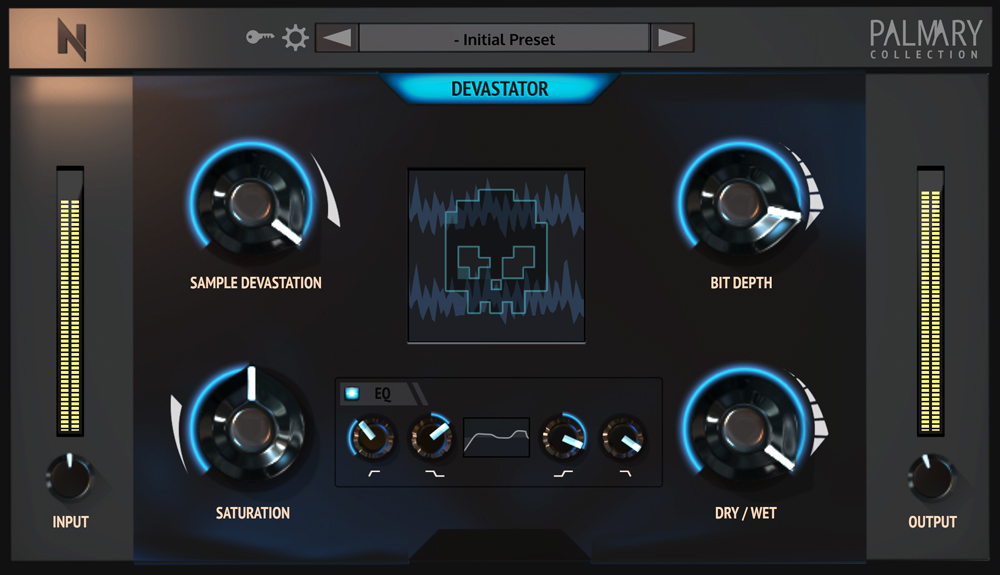 Devastator isn't a straight forward bit crusher. It gives all of the commonly used Lo-Fi distortion and audio resolution degradation features for adding very bad shapes to your sound – in a good way of course 🙂
Devastator keeps it simple with direct access to the parameters that matter most from that retro classic Lo-Fi tone to unnatural distorted Lo-Fi FX tones. It can totally devastate the sound or can give a little flavour extremely easily.
Easy to Access Popular Lo-Fi Tones
It allows you to create low resolution audio and bit crushed sound through a variety of controls with different sonic characteristics. With tweaking just one knob, you will see the significant difference and tone degradation on your tracks.
Place Anywhere
With fully automable functions, it can be used on anything; even on a total mix. Nice intros or transition effects, tone adding / deforming your tracks, classic SID chip sound emulating, giant distorted drums, digitally distorted guitars, angry basses and so on.
Product Specifications
Channel Components
| | | | |
| --- | --- | --- | --- |
| Name | Mono | Stereo | Mono-to-Stereo |
| Devastator | ✔ | ✔ | |
License Protection
NoiseAsh products use a completely software-based licensing system. No USB or hardware dongles, no special drivers are needed. The activation process is pretty easy and straight forward which provides both Online and Offline Activation.
No USB Dongle
No USB or hardware dongles are required
Activations
1 license up to 3 computers
Online & Offline
Both Online and Offline Activation options are available
Similar Products
Sale!

League of the phenomenal British-style studio gears as a perfect bundle!