The Soulful tone of the rarest & iconic
Hit-Maker.

Introducing the Motone Pro Bundle; inspired by one of the rarest, iconic, fixed band, proportional Q graphic equalizers ever made. It was built by Motown's engineers in the 1960s to enrich the sound of their productions by giving warm open and punchy tones, but it also contributed significantly to the start of a new musical age. Jackson 5, Diana Ross, Stevie Wonder, Lionel Richie, Vandellas, Commodores, Marvin Gaye, and many others. It created the true Soul and R'n'B sound. Since this EQ has been used in so many number-one hits and it's one of the rarest audio gear ever built, this unit has become a true legend today.
Now in one bundle with 2 different versions for your needs, the Standard and Pro version (which combines additional modern features with the original vintage tone).
What's included?
Motone Pro Bundle includes the plugins below:
MOTONE PRO EQ
The perfectly enhanced version of the original vintage rare equipment. It also introduces these rich analog characteristics to more additional features like Mid/Side Processing, Nuance Deviation System (NDS), and Frequency Multiplier. The perfect control is here now.
MOTONE EQ
It's the 1960s 7-band equalizer, capable of delivering the authentic warm punchy tones and interactions that made this EQ classic rare equipment. It holds the true magic of the soulful tones and Frequencies of the Lovely Classic Hits.

Expanded for much more Power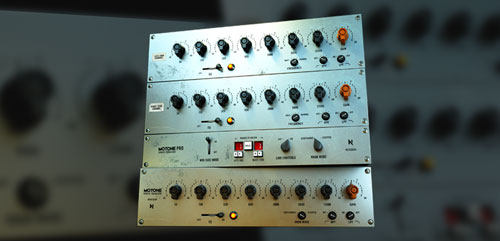 DIFFERENT VERSIONS FOR YOUR NEEDS
Two versions in one bundle that you can use according to your needs. Motone EQ lets you work on more channels with less CPU usage, while Motone Pro EQ takes your mix to another level with additional modern features not even available on the original unit.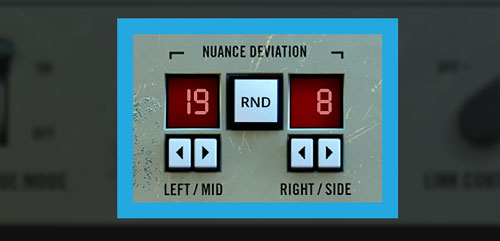 NUANCE DEVIATION SYSTEM
Nuance Deviation System (NDS) brings the individual tones that are slightly different from each other by the theoretical component deviations to give more depth, dimension, and variances as the real analog gear does.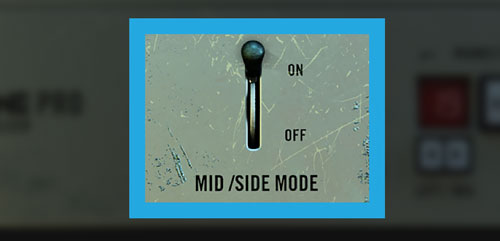 MID / SIDE PROCESS
Expanded with modern Mid / Side processing which allows you to process mid and side channels individually. That means much more fun and better-sounding mixes than ever before.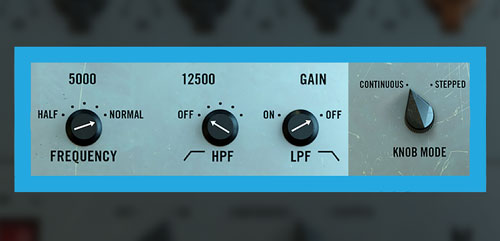 MANY MORE ADDITIONAL FEATURES
With additional Switchable Stepped/Continuous Knob Mode, Continuous Frequency Multiplier, High-Pass filter & Low-Pass filter parameters, the perfect control is here.
Frequencies of the Lovely Classic Hits
Whether you're working on a classic soul or R&B track or looking to add some vintage flavor to your modern productions. Create a tight and focused low end or a smooth and airy high end. Vocals, drums, bass, keyboards, with the Motone EQ everything sounds much better. The 7-band fixed frequency eq technique makes the sound that comes out from your speakers hold the frequencies of the lovely classic hits.
Nuance Deviation System
Analog domain components have some little tonal nuance differences which create some deviations concerning their theoretical values. Nuance Deviation System (NDS) is the NoiseAsh Audio proprietary signal processing model, which emulates the sonic character deviations of the analog components. Individual "Left/Mid" and "Right/Side" channels can be alternated with NDS. There are carefully modeled channels and each number stands for a channel deviation. With NDS, real tonal differences can be captured quickly!
Everything Sounds Much Better!
With additional modern features, the Motone EQ Collection has gone beyond emulation! If you're looking to bring some of the magic of the vintage Detroit / Motor City sound to your productions, the Motone Pro Bundle is a must-have tool for you. Motone EQ Collection brings the tone of the lovely classic hits right in your DAW, in the box, very easily!
Disclaimer
All other trademarks, trade names, and logos mentioned in this page are used for identification purposes only and are properties of their respective owners. The aforementioned name, logo, or trademark owners are in no way affiliated with NoiseAsh plugins or its affiliates. None of the aforementioned name, logo, or trademark owners were involved in the making of this product, nor do they endorse it.
Product Specifications
Channel Components
| | | | |
| --- | --- | --- | --- |
| Name | Mono | Stereo | Mono-to-Stereo |
| Motone EQ | ✔ | ✔ | |
| Motone Pro EQ | ✔ | ✔ | |
License Protection
NoiseAsh products use a completely software-based licensing system. No USB or hardware dongles, no special drivers are needed. The activation process is pretty easy and straight forward which provides both Online and Offline Activation.
No USB Dongle
No USB or hardware dongles are required
Activations
1 license up to 3 computers
Online & Offline
Both Online and Offline Activation options are available
Similar Products
Sale!

The perfect bundle of the Soulful tone of the rarest & iconic Hit-Maker equalizers. Now it's in your DAW combining the latest modern features.