For much better mixes.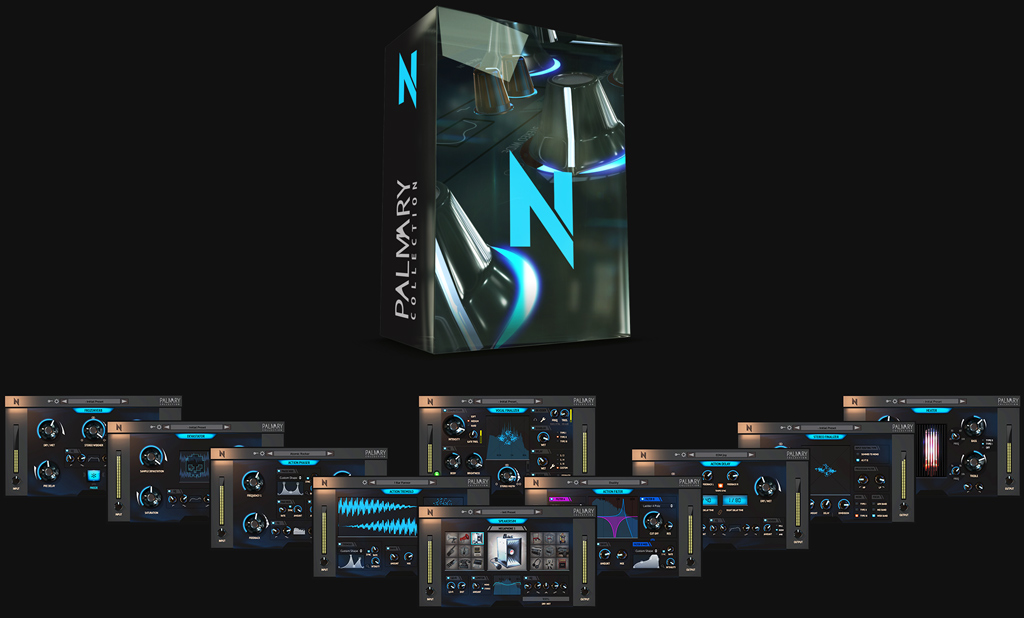 Palmary Collection is an elite production tool series for producers/musicians/mixing & mastering engineers. There are lots of great and useful plugins in this bundle set. Effortless professional mixing and mastering are so easy with this powerful bundle.
Palmary Collection has an intuitive design with simplified controls. So underhood there are lots of things going on but you will see just a couple of knobs and buttons, that's it. Every piece in this bundle has been crafted carefully to make the process as much as easiest and enjoyable as possible.
What's included?
Palmary Collection includes the plugins below:
Sale!

The champion vocal processor makes life easier. The choice of thousands of vocalists, producers, and professional mixing engineers.
Advanced Tools for Music Production
With the latest DSP technology, there are endless possibilities to get the highest sound quality. You will find lots of truly high-quality, intelligent, fast, and analog reality solutions in this series.
Straight Forward Mixing
Thanks to the intuitive design and effective DSP engine, Palmary Collection plugins allow you to use each sonic element in a very fast and easy way. Also, the soul of the Analog Modeling Engine will bring life and premium quality to the mixes. Whether for newbie or pro, Palmary Collection is for everyone who wants to mix easily and quickly with premium quality.
Product Specifications
Channel Components
| | | | |
| --- | --- | --- | --- |
| Name | Mono | Stereo | Mono-to-Stereo |
| Vocal Finalizer | | ✔ | ✔ |
| SpeakerSim | ✔ | ✔ | |
| Stereo Finalizer | | ✔ | ✔ |
| Action Delay | | ✔ | ✔ |
| Action Filter | ✔ | ✔ | |
| Action Phaser | | ✔ | ✔ |
| Action Tremolo | | ✔ | ✔ |
| FrozenVerb | | ✔ | ✔ |
| Devastator | ✔ | ✔ | |
| Heater | ✔ | ✔ | |
License Protection
NoiseAsh products use a completely software-based licensing system. No USB or hardware dongles, no special drivers are needed. The activation process is pretty easy and straight forward which provides both Online and Offline Activation.
No USB Dongle
No USB or hardware dongles are required
Activations
1 license up to 3 computers
Online & Offline
Both Online and Offline Activation options are available
Similar Products
Sale!

League of the phenomenal British-style studio gears as a perfect bundle!

Sale!

High-performance British style analog eq unit which has a very sweet musical tone that doesn't sound muddy or harsh even in the extreme settings.

Sale!

The perfectly enhanced version of his big brother "NEED 73", with switchable more high band frequencies, wide/narrow Q settings, modified filters and slightly different preamp.

Sale!

Very special British Style Class-AB preamp/eq unit that has been used on countless classic top platinum-selling albums.

Sale!

One of the most famous and desired British Class-A preamps and equalizers ever made is expanded with the most powerful features.

Sale!

Larger than life, extremely accurate circuit emulation of the classic British console Preamp - EQ unit with powerful M/S processing.

Sale!

All of the 4 Legendary British-style preamp models in one pack. NEED 73, 84, 81 & 31102!

Sale!

All legends in one bundle for a great value. Outstanding combination.

Sale!

Elite production tools for much better mixing. There are 10 easy to use great sounding plugins in this bundle.

Sale!

The champion vocal processor makes life easier. The choice of thousands of vocalists, producers, and professional mixing engineers.

Sale!

3 Legendary passive equalizers in one GUI. Outstanding tone, exact character.

Sale!

Legendary passive equalizer for mixing and mastering.