Wider and better.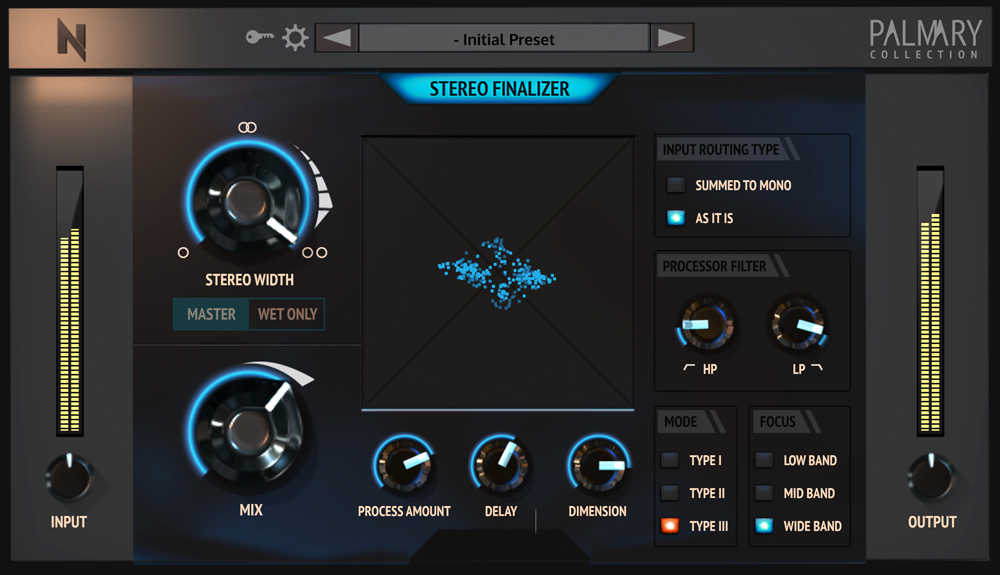 Stereo Finalizer is a powerful combination of the Haas, Multi-Band Frequency Splitting & Panning, Dimension, Delay modulation and Mid-Side stereo enhancing types. This powerful mixture makes it one of the most useful tools. From mono tracks to stereo mixes, Stereo Finalizer can be used almost all situations to give life, breathe and 3D depth to the tracks.
Make mono tracks stereo or enrich stereo image of your stereo tracks while keeping the center elements nice and defined. While mixing and mastering, narrow or widen your stereo image with simple controls and stunning sound. Wider and better with Stereo Finalizer.
One Step Ahead of the Crowd
Shaping stereo image of your tracks, makes the sound of your mixes one step ahead of the crowd. Bring back to life dead mono tracks. Or paint your stereo allready tracks for making them sound much more better.
Hear the Difference
Stereo Finalizer brings popular stereo enpanding / enhancing techniques together as a one single unit that combines these different stereo widening approaches very easily and effective. CPU Friendly DSP engine allows you to catch or manipulate high quality stereo reality in your mix. There will a big spatial evolution in the tracks with using Stereo Finalizer.
Product Specifications
Channel Components
| | | | |
| --- | --- | --- | --- |
| Name | Mono | Stereo | Mono-to-Stereo |
| Stereo Finalizer | | ✔ | ✔ |
License Protection
NoiseAsh products use a completely software-based licensing system. No USB or hardware dongles, no special drivers are needed. The activation process is pretty easy and straight forward which provides both Online and Offline Activation.
No USB Dongle
No USB or hardware dongles are required
Activations
1 license up to 3 computers
Online & Offline
Both Online and Offline Activation options are available
Similar Products
Sale!

The perfect bundle of the Soulful tone of the rarest & iconic Hit-Maker equalizers. Now it's in your DAW combining the latest modern features.