Strength and simplicity.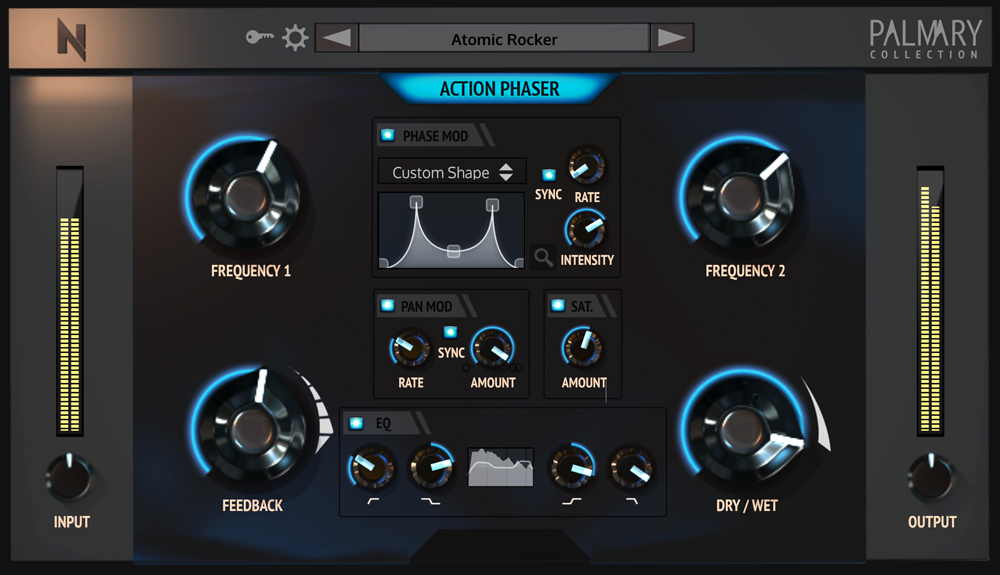 Action Phaser is an intuitive, detailed and versatile phaser unit that makes itself very strong and easy to use. We've wanted to build a phaser unit that can be used so easily but holds the power of the both vintage analog and modern digital features together. Hardly researched lot's of hardware phaser units. After summing all of the circuit modelings and sweating our development team's guts out; this little monster was born.
Highest Possibility Levels
Action Phaser is a stereo phase modulation effect processor with an advanced modulation system that pushes your limit to highest possibility levels. There are three modulation sources: a custom shape envelope follower, the LFO with 5 waveforms, a 32-step sequencer and each modulation sources can be assigned in-sync or free-sync modes.
Can't Go Wrong with it
With fairy easy to use controls and realistic analog engine, it's almost impossible to go wrong with Action Phaser. For either ready to use presets or nerdy detailed stuff, Action Phaser will give the most easy to use tweakibility to you to manipulate the sound.
Additional Sweeteners
In the Action Phaser, additional sweeteners are the Pan Modulation, Analog Tape Saturation and Analog Filter / EQ units. All of this multi FX parameters can be combined very quickly. It's really unbelievable to hear the sound evolving with just a couple of clicks.
Product Specifications
Channel Components
| | | | |
| --- | --- | --- | --- |
| Name | Mono | Stereo | Mono-to-Stereo |
| Action Phaser | | ✔ | ✔ |
License Protection
NoiseAsh products use a completely software-based licensing system. No USB or hardware dongles, no special drivers are needed. The activation process is pretty easy and straight forward which provides both Online and Offline Activation.
No USB Dongle
No USB or hardware dongles are required
Activations
1 license up to 3 computers
Online & Offline
Both Online and Offline Activation options are available
Similar Products
Sale!

The perfect bundle of the Soulful tone of the rarest & iconic Hit-Maker equalizers. Now it's in your DAW combining the latest modern features.