Much better warming.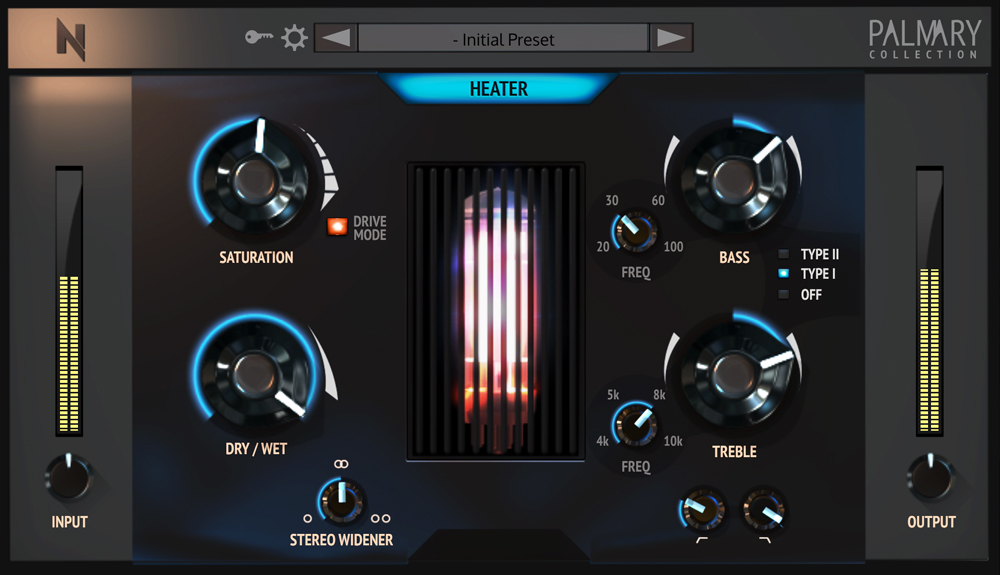 Heater is a highly accurate special combination of the famous Analog-style saturation tone shapers and Classic Analog EQs. It heats the signal with giving fat, colored, gritty, dirty or crystal clear tones to your tracks. The Tone of the Heater is very familiar to everyone because it has the classic analog soul.
Simplified controls allows you to reach the result that you've ever looking for very quickly. In adition to Analog Harmonic Saturation Engine; with 2 types of Analog EQ models, Stereo Widener, LP-HP filter and Dry/Wet settings, the total control will be in just a jew clicks. Heater can be used on any track to warm the sound and give the real analog colour the tracks.
Delicious and Familiar
Almost every track needs some analog warmth & character. Making a weak-cold-lost track roar; requires some special magic. Heater does that for you! Adding true high quality analog character to your tracks is so easy now. With 2 famous classic Analog EQ models, Low and High frequencies can reach perfection. With also Stereo Widener, there will be a delicious familiar tone to everyone.
Time to Beef
Beef vocals, guitars, basses, drums, other acoustic instruments and even master channels up! From fat warm basses and shining bright vocals to boomy devastated drums and huge synth leads, lot's of legendary analog style warm tones can be reached very easily with Heater.
Product Specifications
Channel Components
| | | | |
| --- | --- | --- | --- |
| Name | Mono | Stereo | Mono-to-Stereo |
| Heater | ✔ | ✔ | |
License Protection
NoiseAsh products use a completely software-based licensing system. No USB or hardware dongles, no special drivers are needed. The activation process is pretty easy and straight forward which provides both Online and Offline Activation.
No USB Dongle
No USB or hardware dongles are required
Activations
1 license up to 3 computers
Online & Offline
Both Online and Offline Activation options are available
Similar Products
Sale!

The perfect bundle of the Soulful tone of the rarest & iconic Hit-Maker equalizers. Now it's in your DAW combining the latest modern features.